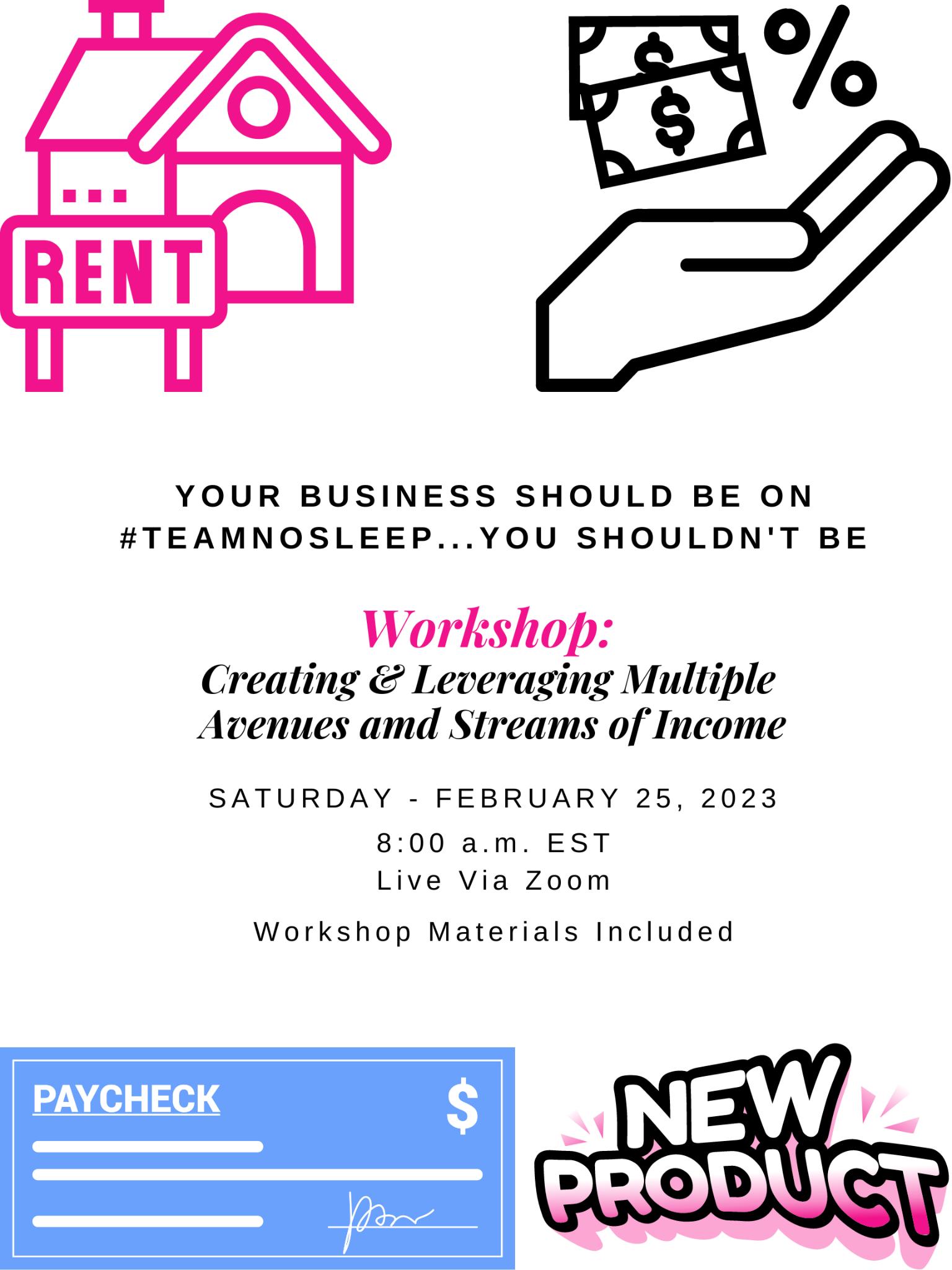 Avenues of income and streams of income, are two different things, however, both can be leveraged by entrepreneurs.
For most entrepreneurs, when they hear "multiple streams of income", they believe they need to add additional products and services to their lines, or, start an additional business. Don't get me wrong, having a viable and valuable product and service line is important, however, additional streams of income are not always what entrepreneurs should reach for when additional (financial) resources are needed.
In this workshop, we are going to learn about avenues and additional streams of income and we are going to mastermind strategic avenue and product/service streams of income, that you can create or leverage, that will help give you the greatest opportunity to serve your audience of target ideal buyers as well as focus on building your business, with much less overwhelm an frustration.
$89
Per Workshop Participant
CLICK GRAPHIC ABOVE TO REGISTER FOR THIS WORKSHOP