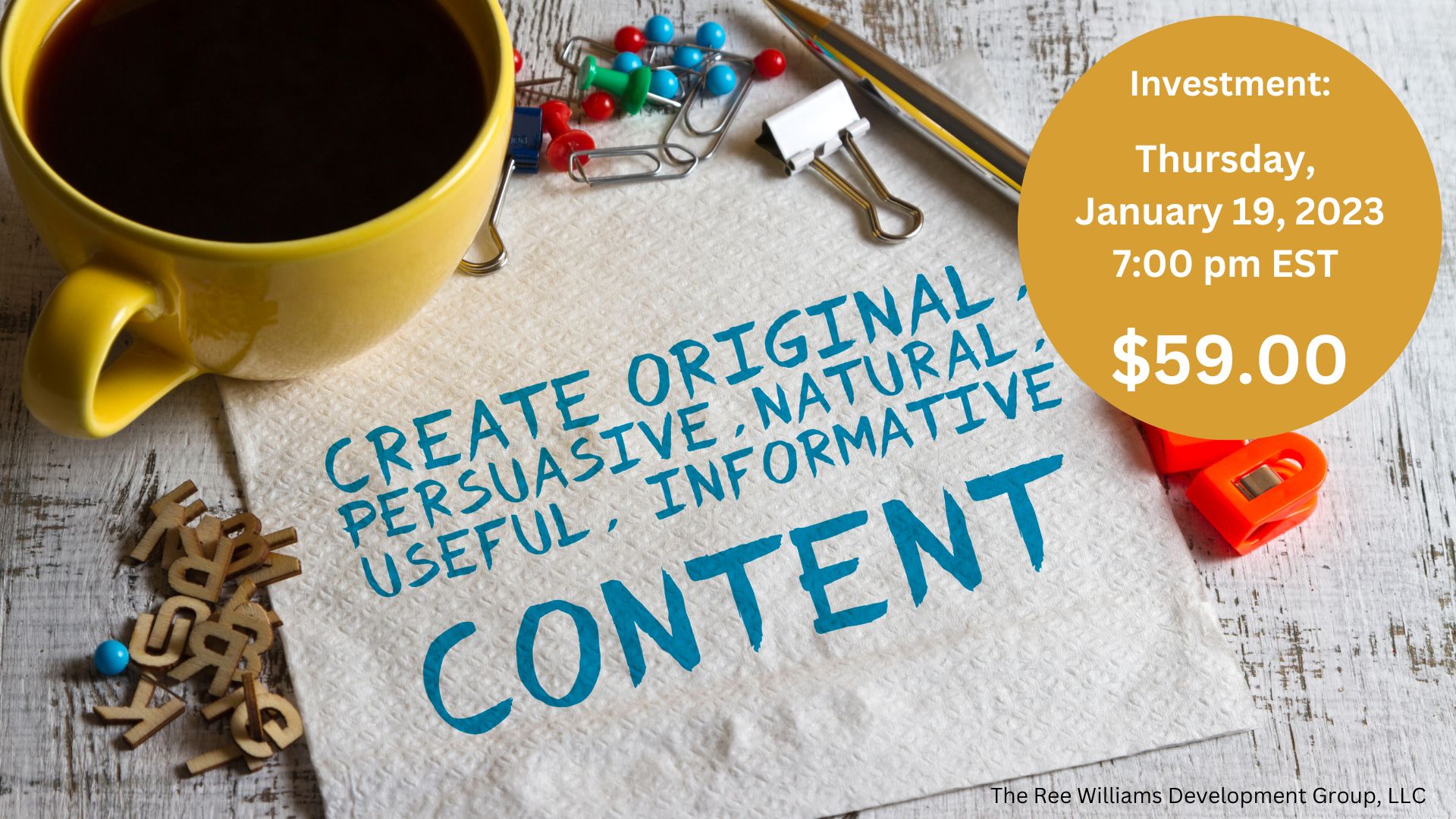 WORKSHOP:
Creating ReeMarkable Content
Content, YOUR content, is the unique language that you must understand and create, that only your brand can speak to your target ideal buyers.
Content helps brands plant the seeds that help grow the relationship between the brand, the problem, the buyer, and the solution...because...without a connection...there will be no consistent or substantial buying.
Thecontent you create and share must be relevant, relatable, reliable and most of all REEMARKABLE!
After all, you've got a business to run and money to make!
In This Workshop You'll Learn About Creating ReeMarkable Content That Brings:
better brand clarity & enhanced audience engagement
increased brand visibility
& valued brand reach
attractions
that turn into
transactions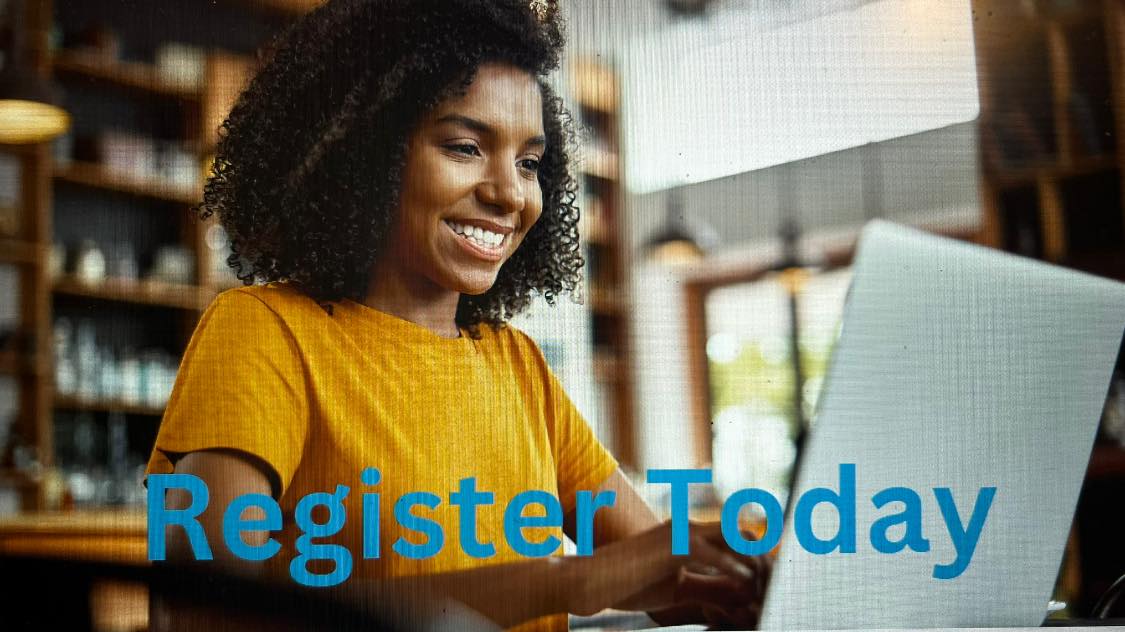 JOIN ME!
Thursday, January 19, 2023

7:00 p.m. EST
Live Via Zoom
Participant Workbook Included
SEE YOU SOON!
CLICK ON PHOTO ABOVE TO ACCESS REGISTRATION LINK