The 2024 3-Day Business Building Reetreat is designed to be a complete annual checkup for your small business.
The 3-Day Reetreat is for women entrepreneurs, already in business, who have received results, acquiring and retaining buyers and generating revenue, but are looking to learn more about creating and seeking additional business opportunities (online and offline), becoming a stronger brand, communicating better with prospects, driving traffic, creating and managing streams of income, and growing in sales and revenue.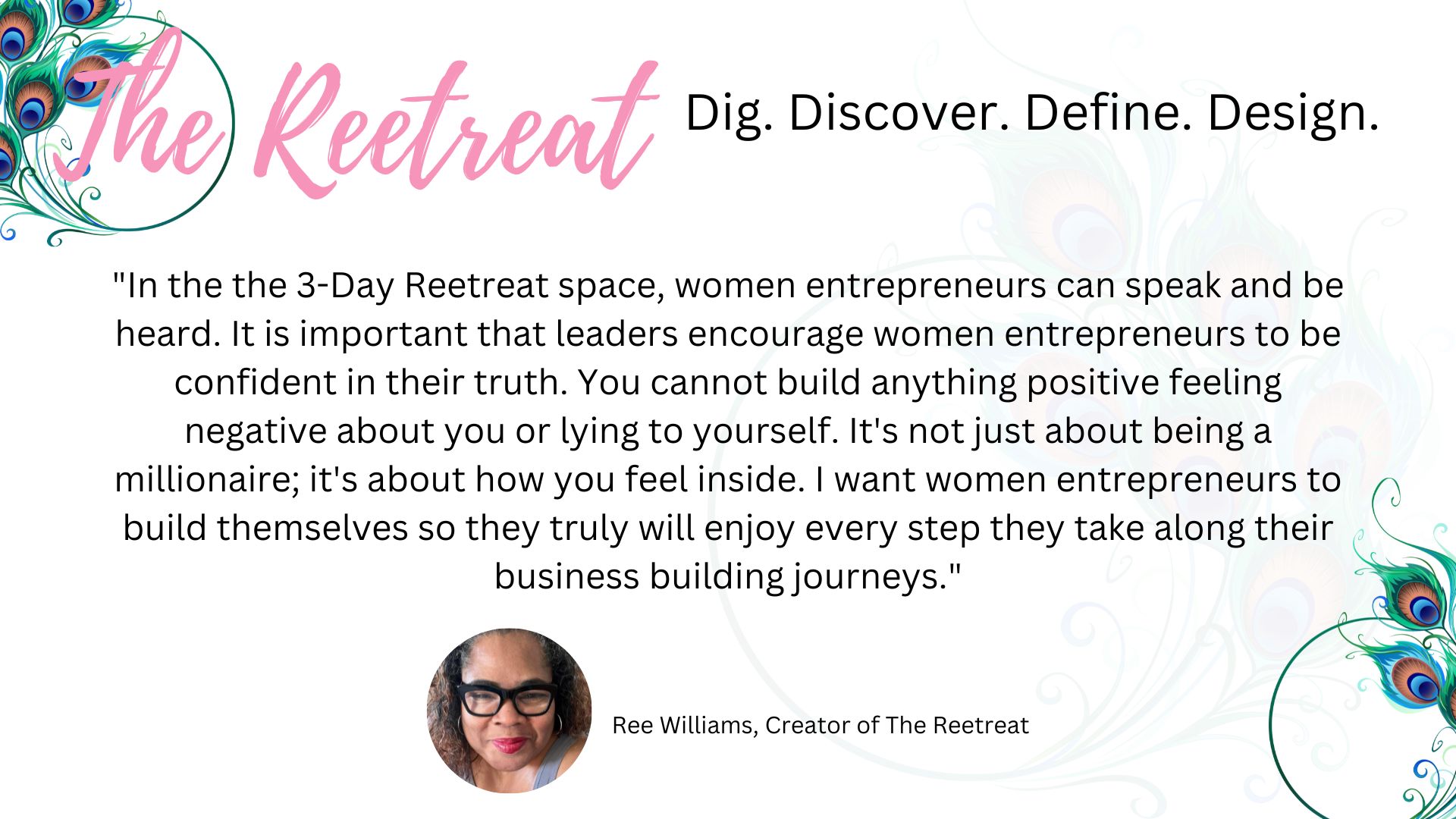 At the 3-Day Business Building Reetreat, you're not only making an investment in learning how to build a successful and sustainable small business - you're also investing in your personal development. No matter where you are right now, whatever you want...whatever your "top of the mountain" goals are, they are possible and you'll learn the proper steps to take to get you to your next business levels at the 3-Day Reetreat.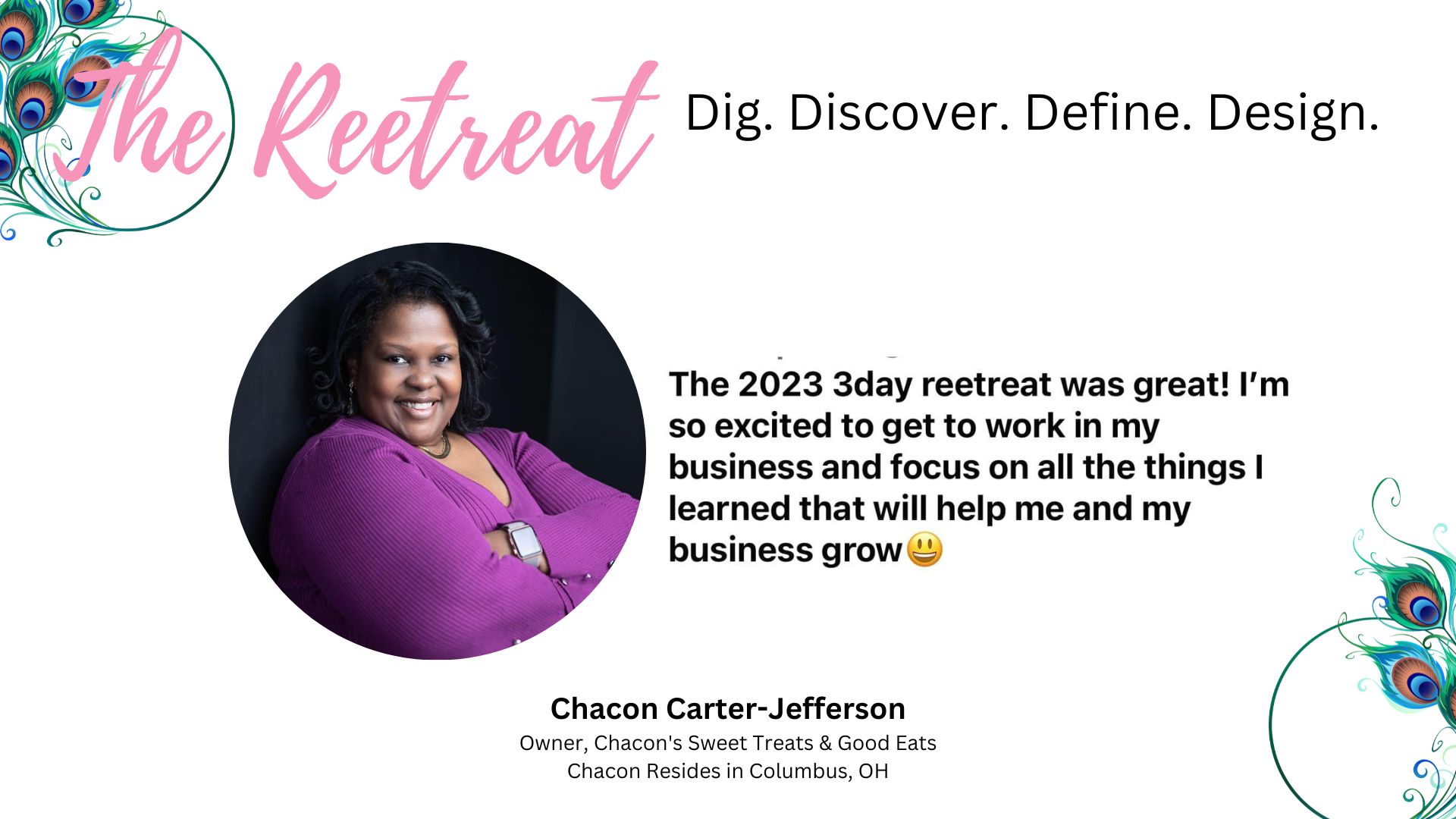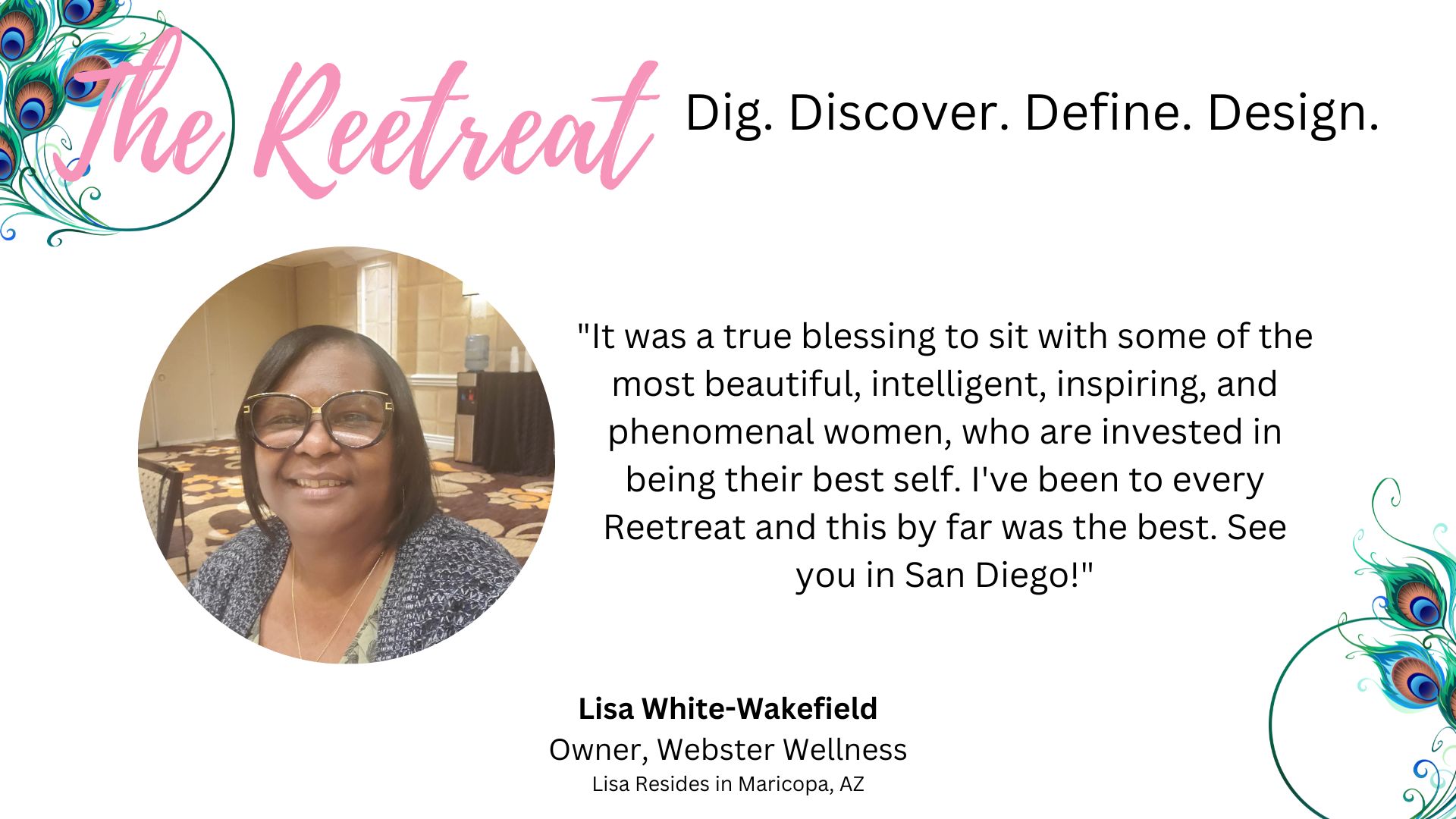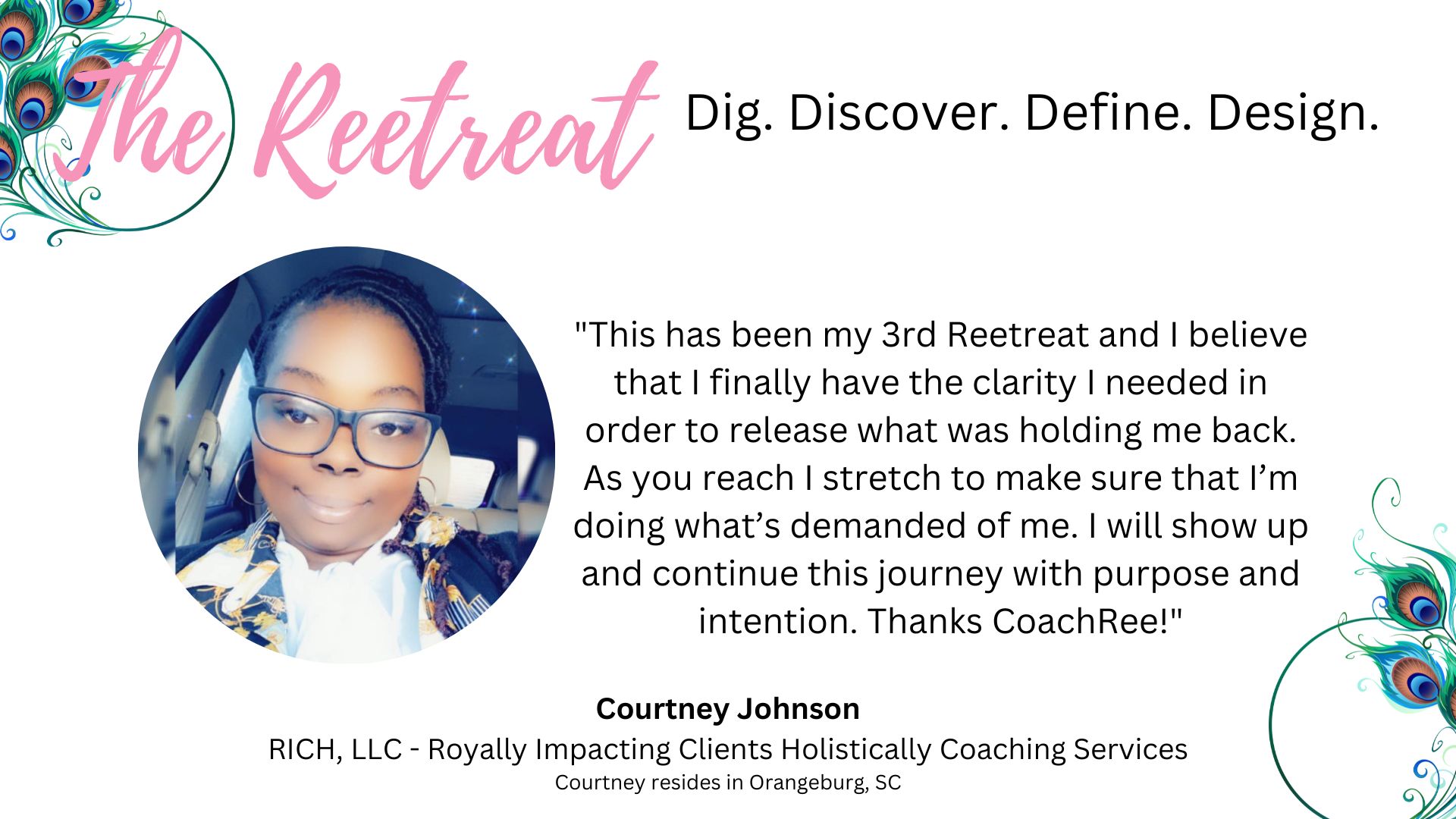 The 2024 3-Day Business Building Reetreat is for you IF:
It's time to kick fear TF out of your business!

It's time to stop shrinking and doubting your greatness!

It's time to get in the driver's seat of your success!

It's time to be okay with serving YOU at a table for one!

It's time to stop being stuck in the same place!

It's time to let some new eye's see your business!

It's time for you to join with other success driven women!

It's time for you to have what you know you deserve!
Within the 2024 3-Day Business Building Reetreat space, each attendee will be encouraged to show up, authentically, and everyone will have the opportunity to say, "This is where I'm stuck." and "These are the things I need help with.".

The 3-Day Reetreat space is not about pretentiousness, it's an opportunity to learn more about yourself (strengths and weakness), how to set boundaries that keep you out of overload, and how to show up as a better business owner, implementing and executing strategies, helping you get greater results.

The 3-Day Reetreat is for women entrepreneurs who benefit from gathering with other success driven mindsets to mastermind, network, connect, collab and most of all, learn how to give the best of themselves to their businesses.

Attending the 3-Day Reetreat, you will:

Become A More Confident and Power-filled Business Leader.

Build More Attractive Brands to Influence Buyers, Partners and Investors

Use Intentional Influence to Drive More Client Acquisitions

Create Better Business Systems that Foster Increased Client Retention

Structure Pipelines to Strategically Hit Revenue Targets

Create High Value Products and Services

Create Brand and Marketing Equity

Be an Authoritative & Unique Voice and Dominate in Their Industry and Marketplace
You're still thinking, "I still don't know if the 3-Day is for me." The 3-day Reetreat is for you, if:
You are a current business owner and you sell legal products and services.

You have already experienced gaining and retaining customers.

You have generated revenue, but you are ready to expand your business and increase sales.

You enjoy gathering and working with other success minded women entrepreneurs.

You benefit greatly from an annual business mastermind and strategy sessions.

You want to focus on your business without the day to day distractions.

You want to rejuvenate clarity and confidence, free of negativity and judgement.
The 2024 3-Day Business Building Reetreat
April 10, 11, and 12, 2024
San Diego, CA
LIMITED TO ONLY 20 WOMEN ENTREPRENEURS
Please Note: Once you initiate a payment or a payment plan option, there are absolutely no refunds on any monies.
If you select a payment plan option, your payments will be made monthly via an automatic monthly subscription payment.
Payments will be deducted on the same day each month, as the initial payment. If a payment fails, you have 5 days to make your payment in order to continue in the payment plan option; if payment is not made, your payment plan option will be canceled and if you desire to attend the 3-Day Reetreat, you will have 30 days to pay in full.
There are absolutely no exceptions so please do not ask. If no payment is made, your seat will be canceled and no monies paid will be refunded.